When Do Gooder struck out to create an API for its suite of progressive action tools, the Sydney-based company chose to use the OSDI roadmap, shaving valuable development time off the effort and ensuring easy integrations with major CRMs and activist add-ons from day 1 of the release.
"We implemented our API with OSDI compliance out of the box because we're a progressive-only platform, so it made sense to make it easy for our customers to connect to other platforms that are values aligned," said David Gravina, Do Gooder's founder and CEO.
Read about Do Gooder's OSDI API implementation and find documentation here.
"For up-and-coming progressive technology companies adding APIs to their feature sets, starting with the OSDI standard immediately links you to a community and a thoughtful specification that has benefited from hundreds of hours of open source development," said Adriel Hampton, OSDI VP of PR. "It's exciting to see this work continue to bear fruit with the addition of an internationally focused activist toolkit like Do Gooder."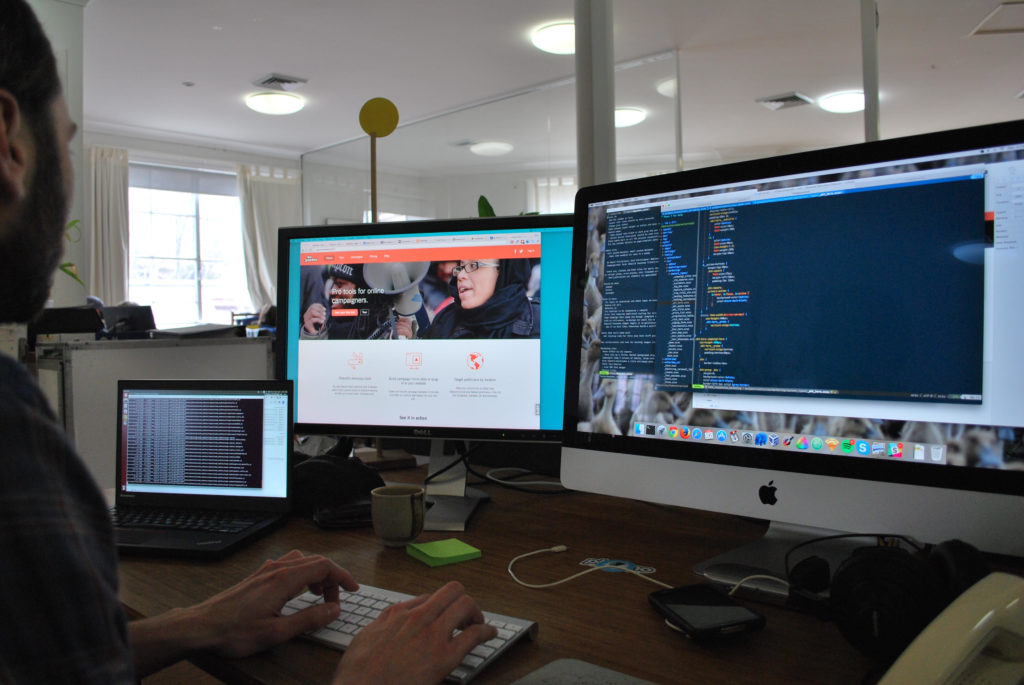 Do Gooder is an innovator in online digital advocacy tools offering 12 unique action tools for campaigners to engage and build their supporter base. The company has customers all over the world with political databases in Australia, the U.S., UK, and Canada, and support for 10 languages. Its feature set includes do-it-yourself campaign action pages and petitions, and a selfie gallery that builds engaging user-generated content campaigns. Their new OSDI compliant API means it's now easier than ever for progressive organizations to plug unique new functionality into an existing CRM or digital ecosystem.
The API is newly launched and Do Gooder customers are presently integrating with leading progressive CRMs. Gravina likens OSDI to "the network of roots and fungi in a rainforest" in his latest blog post. "The forest is stronger and more diverse because the separate trees are in fact interconnected. Progressives too should take a leaf out of nature's playbook and focus on collaboration over competition. Alone we make a difference but together we're a force of nature."
Do Gooder's core focus is creating accessible toolkits for organizations to engage their supporters online, while leaving the task of relationship management to other platforms.
"I've always maintained that who you support through your patronage matters," said Gravina. "We create the world we want to see by connecting with and supporting like-minded people and organizations. By making it faster and cheaper to connect our progressive systems we make that easier and amplify our collective impact.
"We built Do Gooder to lower the cost of deploying high impact digital platforms for social change by an order of magnitude, and the OSDI framework represents a step-change in that journey. Our tools make it accessible and effortless for organizations of any size to launch a campaign and give their supporters engaging impactful actions to take. Integrating us with platforms that focus on the donor journey and fundraising takes it to a whole other level.
More about OSDI
The Open Supporter Data Interface ("OSDI") is a coalition effort to define open API standards and data structures for progressive technology interoperability.
OSDI began as an outgrowth of the 2012 Washington United for Marriage campaign, after proponents experienced frustrations due to a lack of interoperability between the hodgepodge of tools needed to win progressive victories. After an initial conversation instigated by Josh Cohen, the director of technology for that campaign, and campaign vendors like Amicus, OSDI has grown considerably and is now led by volunteer technologists from across the U.S. In addition to progressive vendors like Do Gooder, OSDI members and adopters also include general technology providers such as telephony provider CallHub and data append vendor Accurate Append, and activist coder communities ProgCode and Ragtag. Integrations using the OSDI standard typically reduce technology integrations from weeks to days of development. http://opensupporter.org
Contact: Adriel Hampton, OSDI VP of PR, adriel@adrielhampton.com  
Read Specification Documentation | Contribute to the Specification